About Us
Expand your passion for art when you learn about Artipre Art Institute of Maryland. As a student in our programs, you will follow our key principles while you further our skills.
Discover our unique dedication to the arts.
Our four principles of art education are creativity, intelligence, self-awareness, and communication.
Our Philosophy
Artipre is specially designed to provide a rich art education for young children, teens, and adults. Artipre's philosophy aligns with the National Art Education Association (NAEA), which states:
"Art is one of the most revealing of human activities, as well as one of the richest sources for understanding cultures since the earliest things we know of ourselves are recorded in visual forms and images."
Artipre believes effective and comprehensive art education helps children grow into creative and innovative thinkers. It encourages the attainment of knowledge, understanding, and skills that contribute to a person's long-term intellectual, social, emotional, and physical development. Art in education should never be an extra-curricular activity because art develops the innate creativity we all possess and enriches our lives beyond measure.
Our Mission
At Artipre, we aim to:
Give All Children Access to the Creative Process & Artwork of the Highest Quality
Ensure That Art Plays a Crucial Role in the Creative, Emotional, & Intellectual Development of Children
Engage Students in Art Early in Childhood, Resulting in a Lifelong Appreciation & Involvement in the Arts
Embrace Cultural Diversity & All Types of Loving Families & Children from All Walks of Life
Take Part in Sustainable Practices & Educate All Generations in Thinking Green
The curriculum at Artipre consists of multi-layered, high-quality art programs that provide a rich education for students of all intellectual and skill levels. Our multisensory curriculum helps our students express their thoughts and feelings freely and translates their complex ideas into beautiful artistic forms through our well-coordinated studio classes.
Meet Our Staff
All art teachers at Artipre were trained at top art schools in the country. They have the knowledge and skills required to nourish your child's artistic talents and prepare them for college. Artipre's staff is made up of the following teachers:
Jane Im - Founder and Director
Founder and director of Artipre Art Institute of Maryland
MFA, School of The Art Institute of Chicago (SAIC)
BFA, School of The Art Institute of Chicago (SAIC)
Amare Selfu Worku - Senior Instructor, Adjunct Professor in MICA
MFA, Maryland Institute College of Art (MICA)
BFA, School of Fine Arts & Design Addis Ababa University
Barbara Epstein Gruber - Senior Instructor, Associate Professor in MICA
MFA, Brooklyn College
Studied in the Graduate Fine Arts Program at the University of Pennsylvania BFA, Maryland Institute College of Art (MICA)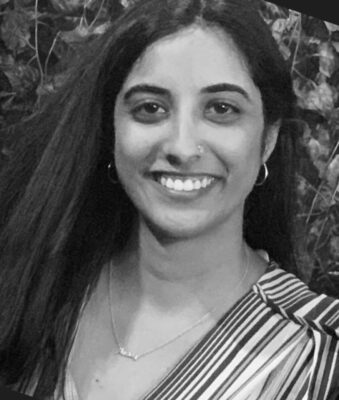 Shivani Patel - Instructor
BS, Philadelphia University
Executive Certificate, UPenn
MDS, Boston Architectural College

Sophie Cheon - Senior Instructor
BFA, Maryland Institute College of Art (MICA)
Tricia Park - Assistant Instructor
Attends Cornell University
Contact us to register for one of our upcoming class sessions. Our classes are available for all ages and skill levels.