Adult Art Classes in Maryland
Take part in the classes that you've always wanted to be in when you register with us at Artipre Art Institute of Maryland. Our adult art classes in Maryland help you advance your skills at any age. We feature a Christian art class and other sessions that allow you to further perceptual skillsand other abilities.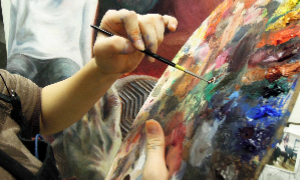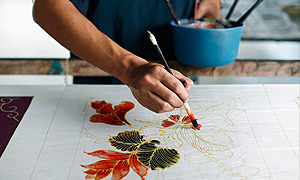 Adult Art Class
It's never too late! Even though you may consider yourself a complete beginner, your life experiences and observations have helped you develop visual skills and creative instincts. Art is a kind of a second language that can be used as a communications tool. With training, you start to appreciate the communicative code of artistic creativity.
Regardless of age, culture, class or economic status you will start to see, comprehend, and relate much differently in the process of understanding, making, and enjoying art.
The lessons and conclusions that can be drawn is the key to this stage.
Artipre believes that art has value and can play an integral role in everyone's life, as well as in the life of the community. The unifying idea is the Artipre approach. It's about how to align the art content with the interests and experiences of those with whom the student hopes to connect.
Everyone can become an artist. You already are! Artipre helps you open yourself up and reveal your artistic ability.
Christian Art Class
This is an art class where you will reaffirm your identity as a Christian and express your beliefs from God's viewpoint through various materials and methods widely used in modern art.
By teaching drawing, painting, art history, computer art, crafts, composition, and space design from a "real life" standpoint, Artipre helps students to become Christian artists who can serve society and the church in many ways.
This class will let you discover your artistic side and provide you with confidence by involving you in a wide range of Christianity-related art projects that are easy to do and lots of fun as well.
We guide each student in this class to become a kind of missionary by producing high-quality art pieces that reflect their true Christianity.
Jewelry Class
At Artipre we show students how to include art in their daily lives: each person is really an artist. In this class, students learn how to make unique jewelry with materials that are found all around us.
The Jewelry Class teaches everything from simple accessory crafting to high-quality jewelry design using various materials including but not limited to beads, ribbon, leather, and silver.
Students will learn how to make exhibition-grade art pieces. There will be a jewelry exhibition to present their beautifully crafted artworks.
Artipre believes that art has value and can play an integral role in everyone's life.
Contact us to register for our adult art classes. Our programs are available for those within the Baltimore area.