Creative Kids' Art Classes in Maryland
Help your child express his or her creativity with our kids' art classes in Maryland. Artipre Art Institute of Maryland offers art classes for elementary students who are looking to develop color theory and other artistic principles.
Properly cultivate your child's creative side!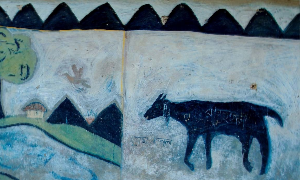 5 & 6-Year-Olds
These active learners strive to be more self-reliant, to seek independent activities, and to try new experiences. That's why we do the following:
Provide hands-on activities that expand their imagination and foster creativity.
Encourage children to observe the world around them.
Design activities to develop small motor control.
Embrace cultural diversity, all types of loving families from all walks of life
Teach the fundamentals of color, line, shape, form, composition, and texture by drawing, painting, making crafts and collages, as well as three-dimensional objects.
7 & 8-Year-Olds
This course helps students avoid continual dissatisfaction with their artistic abilities and prevents them from giving up pursuing art as a viable interest.
We keep them engaged! That's why we do the following:
Reduce frustration and strengthen confidence with realistic drawing and painting skills.
Enhance their idea fluency and their ability to generate multiple uses for a familiar item or product.
Design class projects to guide students toward developing an idea in multiple ways while encouraging personal expression and creativity.
9 & 10-Year-Olds
This class guides the developing visual perception and drawing skills that this age group has achieved.
Our classes for 9 and 10-year-olds:
Offer a continuing focus on visual training, planning, and process.
Encourage the mastery of basic skills in line, shape, proportion, perspective, and the ability to create volume through light logic using three-dimensional objects.
Encourage naturalistic realism and present an opportunity for creative expression.
11 to 13-Year-Olds
These students are now able to work independently on projects and can be exposed to a wide variety of techniques and media. Instructors will work to:
Improve students' expressive and creative thinking, fluency, originality, focused perception, imagination and the ability to assume multiple perspectives and understand layered relationships.
Teach space and composition and how to create visual balance.
Encourage visual communication of a specific idea, the process of originating and developing one idea, metaphorically expressing thoughts.
Contact us for more on our children's program options. We offer classes for kids throughout the Baltimore area.